What happened at Canva Create the Future is Visual Event 2022
If you didn't know already, September 14, 2022 was a big day for Canva. They held their Create the Future is Visual Event and it was a huge success! Here's a recap of everything that went back in 2022. Hop over our article on the Brand New Era Event 2023 if you're looking to read about the most recent Canva Create event.
Add a header to begin generating the table of contents
Canva Create – the Future is Visual Event
The Canva Create the Future is Visual Event was held on September 14, 2022. This event was hosted by Canva, a Sydney-based startup that allows users to easily create beautiful graphics. The event was attended by over 1,000 people, including many of Canva's top customers and partners.
keynote speaker was Instagram co-founder and CEO Kevin Systrom. He spoke about the power of visual content and how it can be used to connect with customers and build brands. Other speakers included Canva founder and CEO Melanie Perkins, as well as representatives from Google, Facebook, and Pinterest.
What happened at Canva Create the Future is Visual Event
Canva, the design platform company, held a "Create the Future is Visual" event on September 14, 2022. The event was live-streamed and featured a number of presenters, including CEO Melanie Perkins, who spoke about the company's mission to empower people to design anything and everything. Other speakers included product designers, engineers, and data scientists who shared their work on new features and products that are in development.
The company announced that a set of new products will be released very soon to complete the set. Within the new update, you'll find: Canva Docs, Canva Website, Data Visualization. The latter is part of the company's recent acquisition of Flourish.
Canva also plans to launch their API in beta, enabling developers to integrate with the software more easily. Plus, they're launching a "creator program" where qualified designers can upload templates, photos & designs and sell them directly to Canva users. When Canva designs products for creators, the revenue model varies depending on several factors. For example, if you create an ultra-technical video template, then the creator will earn more money than they would from a stock photo. More to come on this.
Some tools are already familiar to Canva users, like videos and presentations. They can also be used for new features. It is now possible to create videos using the new transitions and background remover that was previously popular in still images.
Slideshows have added features like animated graphics and the ability to integrate with video editing tools. Soon you can turn a slideshow into a video with just one click. You can also import PowerPoint, PDF, Illustrator and Photoshop files. They are kept editable within Canva.
Finally, when presenting, the user can record themselves in real-time and sync their smartphone to Canva to control the presentation themselves, like a remote control. 
Canva Create the Future is Visual Event September 14, 2022
On September 14, Canva held its first-ever Create the Future is Visual Event in Sydney, Australia. The event was a huge success, with over 1,000 attendees from all over the world. The day started with a keynote speech from Canva CEO and co-founder Melanie Perkins, who spoke about the power of visuals in communication and the importance of design in the modern world. This was followed by a panel discussion with some of the world's leading design thinkers, including IDEO CEO Tim Brown and Pentagram partner Michael Bierut. The event also featured a range of workshops and breakout sessions on topics such as branding, user experience, and motion graphics. attendees also had the opportunity to meet with Canva's design team and get feedback on their own designs. Overall, the event was a great success and provided attendees with valuable insights into the world of design. We're already looking forward to next year's event!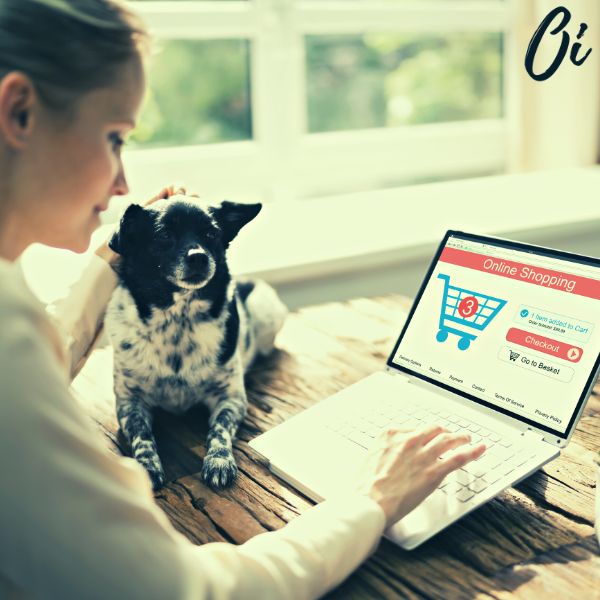 Canva Create the Future is Visual Event- Highlights
– keynote speeches from Canva CEO Melanie Perkins and president Cliff Rosenberg
– a panel discussion with influential designers from around the world
– a workshop on design thinking led by COO Cameron Adams
– an exhibition of Canva's newest products and features
Overall, the event was a huge success and it left attendees feeling inspired and motivated to create change in the world through visual communication.
Canva Whiteboards
The Canva Whiteboards were a hit for the event goers. They were able to provide people with a unique way to take notes and record ideas during the event. Several attendees said they would be using the whiteboards in their own business.
Canva Websites
Canva website is a completely innovative new idea. They allow for you to design a multi-page site, host it on their own servers or send it to a custom domain. We decided to try it out and here is the one we published in under 10 minutes.
Canva Docs
Canva Docs is a new way to easily create and edit documents using Canva's online editing tools. You can create docs from scratch or start with a template, then add text, images, and other elements to design your document. Documents you create in Canva Docs are automatically saved in your Canva account so you can access them anytime, anywhere. Watch out Google!
Canva Create the Future is Visual Event- Photos
The Canva Create the Future is Visual Event was a day-long event that took place on September 14, 2022. The event was hosted by Canva, a global design platform that makes it easy for anyone to create professional designs.
The event featured a variety of speakers, including entrepreneurs, artists, and educators. The event also included interactive activities, such as design challenges and workshops.
Canva Create the Future is Visual Event- Videos
The event brought top industry professionals to inspire the next generation of creatives through talks and workshops.
There were various breakout sessions held throughout the day, with each session having a different focus. Canva Create the Future is Visual Event September 14, 2022 had something for everyone, whether you're a seasoned professional or just getting started in your career.
Some of the topics covered included:
– The power of design and how it can be used to make a difference in the world
– The importance of storytelling in visual media
– How to get your start in the industry and make your mark as a creative professional
– Tips and tricks for using Canva to create stunning visuals
Final Word.
There are so many great takeaways from this event, and that isn't even getting into the massive new benefits for non-profits and educational users. Non-profits not get 50 users on their team (previously 10) and Canva pro is free for ALL educational institutes. Wild.