creating brand strategy that differentiates.
Branding strategy is a high-level plan that helps guide an organization's branding efforts and consistency. In order to create a successful strategy, we consider what your customers want and value, what your competitors are doing and how you will differentiate yourself in the market.
branding strategy is built on the foundation of effective communication.
success through branding.
A branding strategy is essential for a business because it will help you achieve your corporate goals, in addition, a successful campaign also helps magnify your marketing and communications efforts. Long-term, this influences all future communications. Whether you want to promote your business in our home city or across Canada, we're here to help you convey the right words in your message and reach a broad audience.
connecting with audiences to elicit action.
We help brands connect with key audiences in ways that elicit action. We specialize in driving interest and extending advertising, publicity and promotion efforts already in place. We design and deploy traditional and digital marketing strategies for brands. These include mobile marketing, media events, product launches, guerrilla and street marketing, conferences, trade shows and digital experiences.
Establishing the foundations to guide Canadian brands.
A brand style guide should be created early on in the process of branding. We encourage creating these branding guides to help avoid any confusion or inconsistency in the future. It can also help to determine which colours, fonts and imagery should be utilized and help iron out your brand tone and voice.
differentiating now to ensure brand longevity.
A brand strategy is the decision-making process for how an organization will position its products and services in the marketplace. The goal of a brand strategy is to establish what sets your company apart from its competitors. A strong branding strategy will help you stay competitive in the marketplace and remain relevant to customers who are looking for products or services like yours.
what brand strategy truly means.
Branding is the process of creating a name, symbol, slogan and design that identifies a product or service. Branding is important because it helps consumers to recognize and remember your company.
Did you know that people must be exposed to a brand 5 to 7 times to remember it? This means your branding needs to be strong, consistent, and everywhere. Knowing where to start with branding your company can be murky, which is why we're here to help you and your business.
Branding is the heart and soul of your company. It's what makes you stand out from the competition and stay fresh in the minds of consumers. It's all about those little visual and audio cues, like your company name, slogan, and that wacky logo that you spent way too long designing. And let's not forget the importance of your brand's mission, the value of your product or service, and what makes you different from the rest. The ultimate goal of branding is to make a lasting impression on consumers – kind of like that one time you showed up to a business meeting in a clown costume (it was a real circus in there!)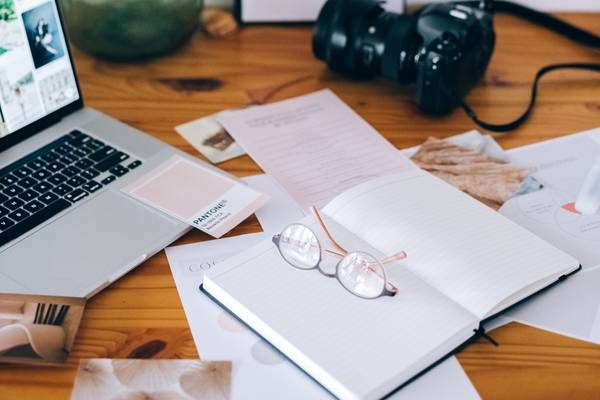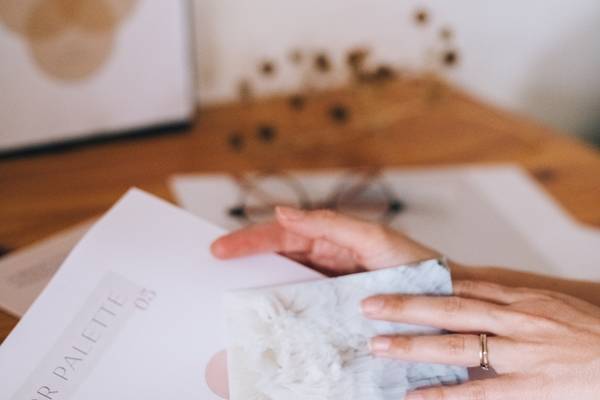 Why is Branding important?
As we all know, it takes 5-7 exposures to a brand before the average person can remember it. But don't worry, if you have a truly distinctive brand, you might be able to cut that number down to 4… maybe even 3 if you're lucky! And let's not forget the importance of a solid branding strategy – it can help attract the right customers, keep them coming back for more, and even convince them to tell their friends about your unique brand. So go ahead and give your branding the attention it deserves – after all, it's the first thing people will remember about your company (aside from that one time you misspelled your own name on your business cards… oops!)
Steps to building a solid brand.
So you want to build a brand, huh? Well, it's not as easy as it sounds – branding takes time, dedication, and a lot of elbow grease. But don't worry; we've covered you with these simple steps to help create a brand that will make your competitors jealous.
Know your audience – before you even think about designing a logo, you need to figure out who you're selling to. Take time to establish an ideal customer profile and consider their age, gender, economic status, and other important demographics.
Know you're "why" – why are you creating this product or service in the first place? Your "why" should be the driving force behind your brand, and it should be clear to your customers why they should buy from you.
Know your brand's personality – once you know who you're selling to, it's time to figure out your brand's personality. Your brand's personality should align with the values of your target audience. For example, if you're selling running shoes, your brand's character might be energetic, determined, and persistent.
Create your name and slogan – now it's time to get creative! Come up with a name that's easy to remember but also unique and eye-catching. And don't forget your slogan – it should encapsulate your "why" and make a lasting impression on your customers.
So there you have it – four simple steps to help you build a brand that will make you the envy of your competitors. Just remember to be patient, do your research, and have fun with it! After all, building a brand is a marathon, not a sprint.
Now that you've figured out your audience, your "why," and your brand's personality, it's time to get creative with the visual elements of your brand. This means choosing a logo, graphics, and colours to help your customers easily recognize your company. Try to stick to less than three colours for your visual elements and use them consistently across your profiles and websites.
And don't forget about the content! Social media content is key to getting your brand recognized in today's digital world. Craft content your audience will want to see and share, whether it's blog posts, pictures, videos, or other media related to your product or service. Make sure it aligns with your brand and your "why" – after all, you want to ensure your content is as consistent as your visual elements!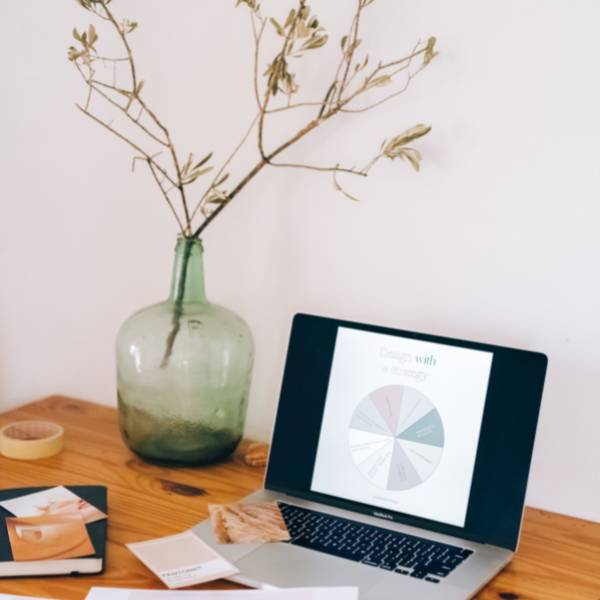 lets recap your branding.
Okay, so you want to build a brand like Nike or Apple, huh? Well, it's not going to happen overnight – you'll need a strong message, killer products, and lots of consistency to reach the level of success they have. But don't worry, we've got some tips to help you get there.
First, stay creative – come up with a unique name, slogan, and logo that will make your brand stand out from the competition. And don't forget to be true to your brand's mission – it's what will keep you on track and make sure your branding is consistent.
And speaking of consistency, make sure to stick to your guns when it comes to your branding. Don't change your logo or slogan every few months – it will just confuse your customers and make it hard for them to recognize your brand.
So go forth and be creative, consistent, and true to your brand's mission. With a little bit of hard work and a lot of determination, you too can build a brand that will have people talking. Just remember to have fun along the way – after all, building a brand should be a blast!