Local search engine optimization (SEO) specialists.
SEO is one of the most important aspects for a company to rank higher on Google. We help companies rank higher in search engines by optimizing their websites so that they can generate organic traffic without the use of paid ads.
SEO is the longterm relationship with Google.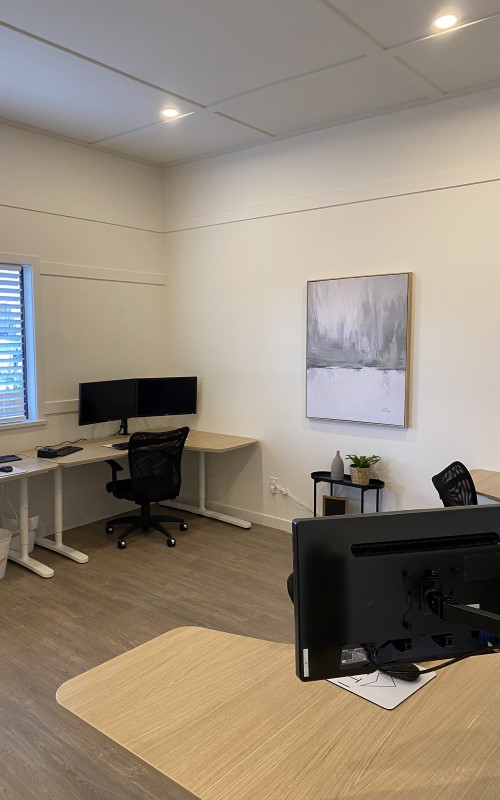 switch from paid to organic web traffic.
Optimizing your content for search engines is the best way to get more organic web traffic. Google's algorithm is updated every few months, so you need to keep up with the latest changes and make sure that you are not penalized by it.
show up for the right content with keywords.
There are many different ways in which you can optimize your website for search engines. One of them is by using targeted keywords in the title and meta description tags, so that when people do a search on Google, your page will show up in their results. Keyword targeting has become a craft that is seldom mastered in SEO.
Local SEO is a strategy that takes advantage of a website's geographic location and natural search engine rankings. In contrast, national SEO is a strategy that takes advantage of a website's popularity and search engine rankings. We have a 100+ point system that we go through for SEO, and it differs whether the strategy is local, national or international.
content that brings topical authority.
The content that brings topical authority is a kind of content that can help you rank higher on Google. It will show Google that you are offering credible information. The content should be relevant to the topic and include keywords. It should also be up-to-date and original, so it's essential to use tools like Google Trends, AnswerThePublic or Reddit to find trending topics.
our seo process and how we optimize.
what's up with local search.
As a local search marketing company, we understand the importance of helping local service-based businesses increase their online visibility and attract more customers near to their business. And we don't just do it because it's our job – we do it because we genuinely care about the success of small businesses in our community.
So, how can we help your business succeed with local SEO? Here's the skinny of it:
Optimize your website for local keywords: We'll make sure your website is ranking for all the right local keywords, so when someone searches for "best pizza place in town," they'll find your business (assuming you're the best pizza place, of course).
Create local business listings: We'll get your business listed on all the important local directories and review sites, like Google My Business and Yelp. That way, when someone searches for "hair salons near me," your business will be one of the first to pop up.
Manage online reviews and ratings: We'll make sure all your online reviews and ratings are glowing, because let's face it – no one wants to go to a hair salon with bad reviews. We'll also respond to any negative reviews in a timely and professional manner, because we believe in the power of customer service.
Track and measure your success: We'll keep a close eye on your local SEO efforts to see what's working and what's not. And if things aren't going as well as we'd hoped, we'll make any necessary adjustments to get your business back on track.
So, if you're ready to dominate the local search scene and attract more customers to your business, give us a shout! We're always happy to help (and we promise not to be too cheesy about it).
next step: how we optimize for local seo.
We all know that having a solid online presence is a must for any business in this digital age. Local SEO is a powerful tool to ensure your company ranks high in search engine results pages (SERPs). Using local SEO strategies can boost your visibility, bring more traffic to your website, and ultimately increase your revenue.
What is Local SEO?
Local SEO is all about making sure your online presence attracts more local customers. This is especially important for small businesses that rely on local customers. It helps businesses improve their visibility in SERPs and enables them to connect with potential customers who are looking for their products or services in their local area.
Local SEO Ranking Factors
Google My Business Listing: Your Google My Business (GMB) listing is the most important factor for local SEO. Make sure your business has a complete and accurate listing, including your business name, address, and phone number (NAP).
On-Page Optimization: On-page optimization means optimizing your website content to make it more search engine-friendly. Make sure your website has a clear hierarchy, with keyword-rich titles and meta descriptions.
5-month before and after geogrid for google maps.
Local Citations: Local citations refer to online mentions of your business name, address, and phone number. These can be on directories, social media platforms, or review sites. Make sure your citations are accurate and consistent. Suppose you don't want to go through a bunch of local directions painstakingly. In that case, we use data aggregators, which disseminate your information to websites throughout Canada that are actively looking for more information on businesses. This allows for inaccurate information to be overridden with what you WANT to see and makes it so Google can understand your business better.
Online Reviews: Positive online reviews are crucial for your business's reputation and ranking. Encourage customers to leave reviews on Google, Yelp, or other relevant review platforms.
Backlinks: Backlinks are links from other websites that direct traffic to your site. Focus on building high-quality backlinks from local, relevant, authoritative sources. We recommend getting connected and setting up profiles through your local Chamber of Commerce or Board of Trade.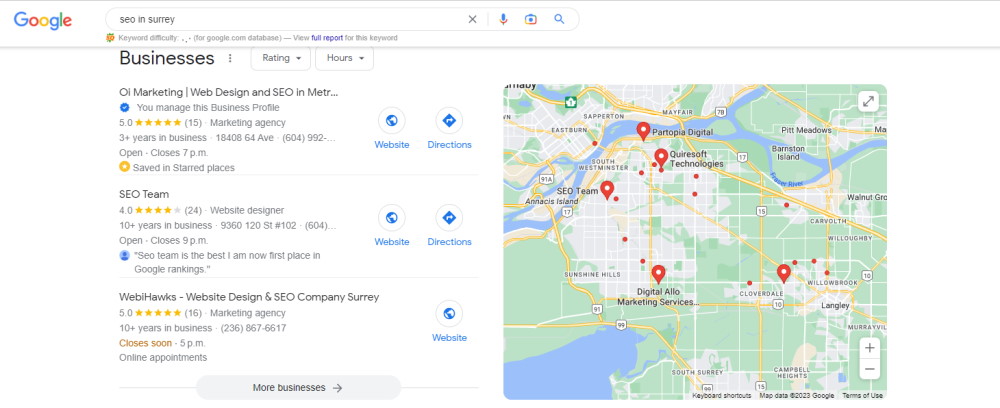 Mobile Optimization: Mobile optimization is crucial for local SEO. Make sure your website is mobile-friendly and loads quickly on mobile devices.
Social Media: Social media can help increase your business's visibility and engagement. Make sure your social media profiles are complete and up-to-date. Although social signals are not a ranking factor, it is still engagement that Google sees if you are sending people to your website, or Google Business Profile listing, so although they are minimal, it is still beneficial from our perspective.
By following these local SEO ranking factors, you can improve your business's online presence and attract more customers in your local area, but if you can't be bothered, that's where we come in!