Ideas for Thanksgiving Social Media Post
The key to a great Thanksgiving social media post is to get personal.
Share what you're thankful for this year and why you're looking forward to the holiday. Use photos and videos to bring your posts to life.
People love seeing behind-the-scenes content, so don't be afraid to show off your holiday preparations.
Add a header to begin generating the table of contents
Share What You're Thankful For
As we gear up for another Thanksgiving, it's important to remember what this holiday is all about: being thankful for what we have. And what better way to show appreciation than by sharing it with our loved ones on social media?
Thanksgiving is the perfect time to get personal with your posts and share what you're thankful for. Whether it's your family, friends, or even your fur babies, expressing gratitude is always a good idea. And if you need some inspiration, we've got you covered.
Here are 12 Thanksgiving social media post ideas to get you started:
1. A family photo from Thanksgivings past
2. A throwback photo of you and your friends
3. A photo of your pet(s) with a thankful message
4. A picture of your favourite Thanksgiving dish
5. A screenshot of your favourite Thanksgiving memory (could be from a movie, TV show, etc.)
6. A photo of you and your significant other with a thankful message
7. A photo collage of all the things you're thankful for
8. A picture of you travelling to see family or friends for Thanksgiving
9. A photo of you volunteering at a local soup kitchen or food drive
10. An inspirational quote about thankfulness or gratitude
11. Your answer to the question "what are you most thankful for this year?"
12. A video message expressing your thanks and appreciation to loved ones near and far
Give a Shout-Out to Someone Who's Made a Difference in Your Life
Thanksgiving is the perfect time to shout out to someone who's made a difference in your life.
Share a photo and a few words about what this person means to you.
Don't forget to use the hashtag #Thanksgiving2022!
Be Creative
Look no further if you are searching for ideas for your brand's Thanksgiving social media posts!
This blog will give you creative ideas for what to post on Thanksgiving Day.
We have you covered, from pumpkin recipes to behind-the-scenes of your company's Thanksgiving preparations.
So without further ado, let's get into it!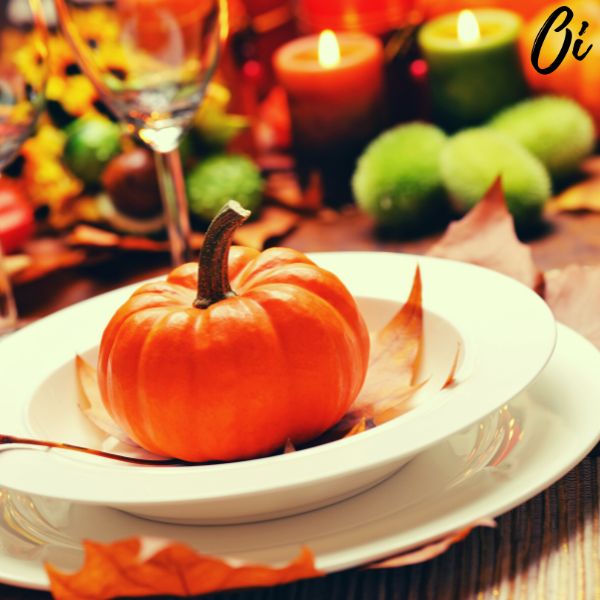 Give Your Thanksgiving Feast a Creative Twist
Get everyone in on the action by creating a clever, pun-filled name for your feast. Then, make place cards with each guest's name and assigned dish. Not only will this add a personal touch to the event, but it will also help avoid any potential fights over who gets to sit where.
Next, set the mood by playing festive music and creating a beautiful tablescape. Use items you already have around the house to make things easier (and more budget-friendly). Get creative with your centrepiece by filling a vase with fall leaves, acorns, berries, or mini pumpkins. Or, try using metallic candlesticks and adding a pop of colour with fresh flowers.
Finally, get everyone involved in the planning process by asking each guest to bring their favourite Thanksgiving dish. This lightens your load and allows your loved ones to show off their culinary skills. And don't forget to document the entire experience by taking lots of photos (or, even better, putting together a cute Thanksgiving-themed video montage).
Share a Festive Thanksgiving-Themed Recipe
It's never too early to start thinking about your Thanksgiving social media strategy! Here are some ideas to get you started:
-Share a festive Thanksgiving-themed recipe.
-Give tips on how to make the perfect Thanksgiving turkey.
-Showcase some of your favourite Thanksgiving-themed décors.
-Provide advice on what side dishes are a must for any Thanksgiving feast.
– Offer up suggestions for fun and festive Thanksgiving activities for families.
Be Funny
Everybody loves to laugh, and what better way to show off your sense of humor than with a funny Thanksgiving social media post?
You can make a pun out of the holiday or post a funny meme. Whatever you do, make sure it's tasteful and appropriate for your audience.
Share a Funny Thanksgiving Meme
What better way to get into the Thanksgiving spirit than sharing a funny meme with your friends and family? Here are some of our favourites:
"When you're trying to act like you're not stuffing your face."
"Thanksgiving dinner is my favourite time to catch up with my extended family… by which I mean my Netflix queue."
"I'm not saying I don't want Thanksgiving dinner, I'm just saying I want it delivered"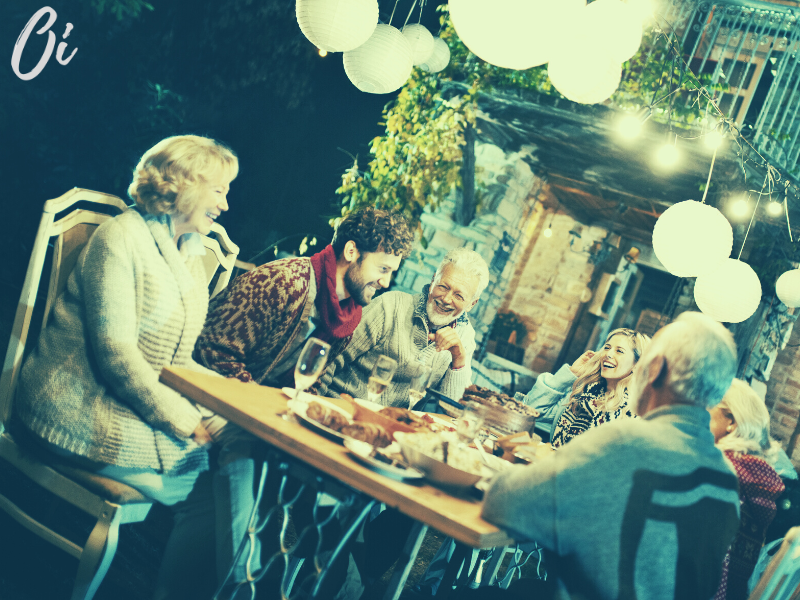 Share a Funny Thanksgiving Story
Thanksgiving is a time for family, friends, and fun! Why not add some laughter to the mix with a funny
Thanksgiving story? A good story will get everyone chuckling, whether it's a silly moment from your childhood or a hilarious mishap at last year's feast.
Not sure where to start? Here are some ideas to get you started:
-Share a funny memory of Thanksgiving with your family or friends
-Tell a hilarious story about something that happened during Thanksgiving preparations
-Recount a time when things didn't go according to plan on Turkey Day
-Make up a silly story about what the Pilgrims and Native Americans might have said or done on the first Thanksgiving
No matter what you choose to share, make sure it's appropriate for your audience and ready to make them laugh!
Be Inspirational
When it comes to social media posts, being inspirational is one of the best things you can do. It doesn't matter what holiday it is, and people love feeling inspired. And what better way to do that than with some Thanksgiving-themed posts?
Here are some ideas to get you started.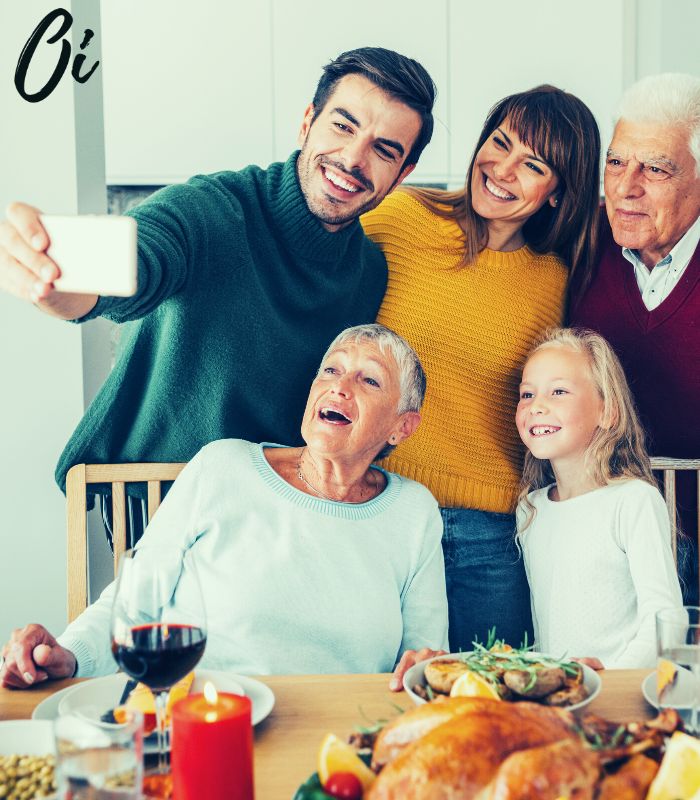 Share an Inspirational Quote About Thanksgiving
"Gratitude makes sense of our past, brings peace for today, and creates a vision for tomorrow." – Melody Beattie
Share a Heartwarming Thanksgiving Story
Thanksgiving is the perfect time to reflect on everything we're grateful for. There's much to be thankful for, from our families and friends to our homes and health.
One of the best ways to spread Thanksgiving cheer is by sharing heartwarming stories about what you're thankful for.
Whether it's a funny story about a past Thanksgiving feast gone wrong or a touching story about a loved one, sharing your Thanksgiving story is a great way to connect with others and get them in the holiday spirit.
Not sure what story to share? Here are some ideas to get you started:
-A funny story about a past Thanksgiving feast gone wrong
-A touching story about why you're grateful for your family
-A heartwarming story about why you're thankful for your friends
-A moving story about why you're grateful for your home
-A beautiful story about why you're grateful for nature