Local Presence Management Best Practices
Local presence management is an increasingly important part of businesses' success in Canada. It's a way for companies to build relationships with their customers on a local level, ensuring they remain relevant and engaged in their community.
But what exactly does it mean, and why should you care?
We've all heard the phrase "location, location, location". In today's digital world, this concept still holds true – only now it applies to online presence as well. With local presence management, Canadian businesses can ensure their brand stands out from the competition by connecting with potential customers at every stage of their journey.
By doing so, these brands gain valuable insights into customer behaviour and create deeper connections with them – something we all crave when selecting our favourite products or services.
Add a header to begin generating the table of contents
Maximizing Visibility Using Local Presence Management
Local presence management is like a lighthouse in the digital sea (see Midjourney visual below for fun): it helps ensure your business stays visible to local customers. With proper local SEO strategies, you can ensure that people searching for products and services related to yours find your business first.
A local presence management service can help maximize visibility by ensuring listings across all major search engines are accurate and up-to-date. Having an up-to-date online presence is essential for any local digital marketing campaign.
Local SEO involves optimizing content around geographic keywords so potential customers can easily find your business when looking for something specific in their area. The more reliable sources you have referring back to your website, the more likely it will rank higher on relevant searches, especially those coveted "near me" searches that we all aim for.
By utilizing a professional local presence management service, businesses get access to specialized tools that not only improve the accuracy of information but also allow them to monitor where their listings appear across different search engine platforms. This ensures that regardless of what device or platform someone uses, they always get consistent and reliable results about your business – no matter how many times addresses change or new details need updating.
Optimizing Your Google Business Profile
If you're looking to optimize your Google Business Profile in Canada, there are two key things you should focus on:
adding accurate and CONSISTENT business information

enhancing visibility with reviews and photos.
Accurately filling in your business details will help potential customers find you more easily, while reviews and photos can boost your visibility and credibility.
Don't be afraid to ask your customers for reviews, and make sure to upload great photos that highlight your business.
With these two steps, you'll be well on your way to optimizing your Google Business Profile!
Adding Accurate Business Information
Are you a local business owner looking to optimize your Google Business Profile? It's essential for Canadian businesses to ensure their information is accurate and up-to-date. After all, having an incorrect or incomplete listing could lead to potential customers not finding your business online.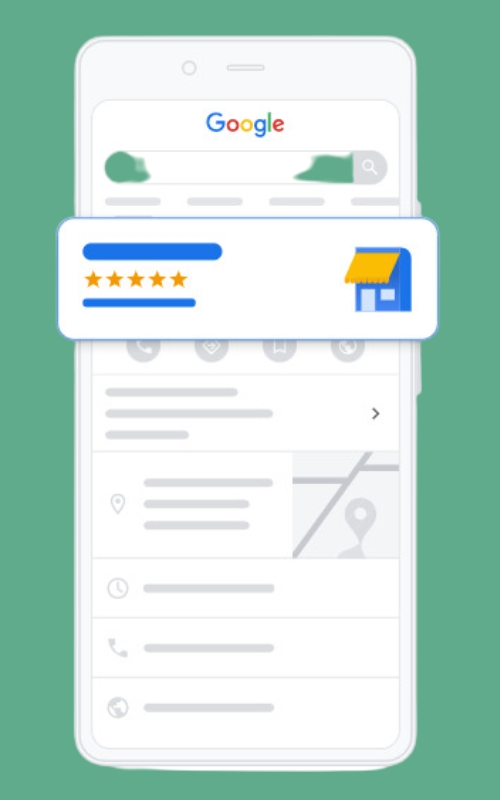 So, how can you create the most effective profile? Let's take a look at adding accurate business information! Business owners should begin by ensuring that their business name, address, products/services offered, website URL, hours of operation and contact info are correct. If any changes need to be made, then it's important to update them on both the Google My Business page and other websites where your business may be listed — like Yelp or Yellow Pages Canada. This will help ensure that consumers have consistent access to accurate data about your company.
When creating a new Google My Business profile, it's also wise to double-check that there isn't already an existing one with inaccurate information attached. Inaccurate listings can confuse potential customers, so it's best practice to delete them if they exist. With this in mind, we recommend verifying every detail when setting up a Google My Business account – accuracy is key!
Enhancing Visibility With Reviews And Photos
Once you have all of your business information up-to-date, it's time to enhance the visibility of your Google Business Profile.
Reviews and photos are a great way to do just that! Customer reviews provide potential customers with an unbiased view of how others feel about your products or services – this is especially important for businesses with multiple locations, as review management can be challenging.
Additionally, adding images to your profile gives consumers a visual representation of what they can expect from your company. Photos also help build trust; after all, people want to know exactly who they're doing business with before making any decisions.
Finally, investing in both customer engagement and presence management will ensure that customers get the most out of their experience when interacting with your business online. With more visibility comes increased opportunities – so make sure you're taking advantage of tools like user reviews and photo galleries whenever possible!
The Benefits Of Local Seo
Google My Business is an amazing tool for local presence management in Canada. It helps businesses of all sizes create a virtual storefront that potential customers can see in the area. Optimizing your Google Business Profile will allow you to reach more people and increase visibility.
The benefits of Local SEO are tremendous when it comes to local presence management in Canada. With the right optimization techniques, you can easily outrank competitors on local search results, get higher placement with Yellow Pages, and improve rankings on Moz – to name a few!
Here's why optimizing your Google Business Profile matters:
You'll appear at the top of relevant searches and gain increased visibility among potential customers.
You'll have access to valuable insights into how users interact with your business online.
You'll be able to make changes quickly and easily, which leads to improved user experience and more conversions over time.
Your profile will also contain updated contact information so customers can find you easily whenever needed.
Local presence management in Canada should involve optimizing your Google Business Profile for maximum exposure and success. This simple step could mean the difference between succeeding or failing as a business within the Canadian market – giving you an advantage against competitors and providing value back to your customer base through enhanced engagement opportunities.
Multi-Location Business Listings
When it comes to multi-location business listings, creating accurate listings is essential for local presence management in Canada.

Once your listings are live, it's also important to manage customer reviews to ensure you're putting your best foot forward.

Claiming and verifying your listings is key to ensuring you have control over your business's information on the web.

Just make sure you don't neglect any local business directories.

It's not enough to just create the listings; you need to make sure they're accurate and up-to-date.

Taking charge of your business's online reputation is equally important, so managing customer reviews is necessary.
Creating Accurate Listings
When it comes to creating local presence in Canada, accurate listings are key! Small businesses, in particular, depend on search engines accurately represent their locations. It's essential that they have a hyperlocal presence if they want to be seen by potential customers and clients. Without an effective listing strategy, small business owners could find themselves struggling to stay afloat.
So how do you ensure your company's location data is up-to-date?
First, ensure the information across different websites and directories is consistent. This includes name, address, and phone number – everything should match perfectly.
You also need to monitor for any changes or updates in case something needs updating further down the line.
Additionally, don't forget about photos which can help give customers a better idea of what your business looks like before paying a visit.
Finally, while having an online presence certainly helps show up in searches, nothing beats good old-fashioned word-of-mouth marketing.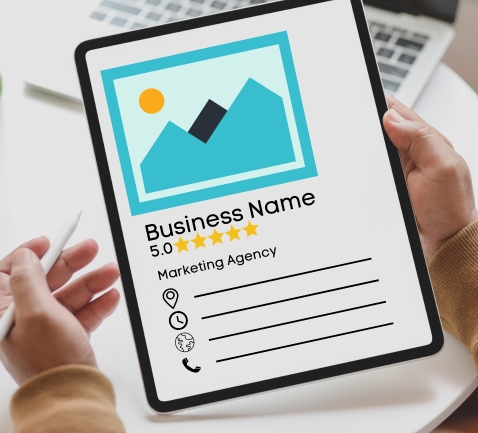 Get out there and start telling people about your business! From spreading the word among friends and family to using social media platforms such as Facebook and Instagram – these are great ways of increasing awareness without putting too much strain on resources or budgets.
Managing Customer Reviews
Once you've got your listings up-to-date and are ready to start getting customers in the door, you'll need to consider managing customer reviews. Online reviews help boost a business's digital marketing efforts and play an important role in reputation management and lead generation.
In other words, good reviews can help attract more people to your business, while bad ones can drive them away. That's why it's so important that businesses take control of their content management regarding customer feedback.
When responding to both positive and negative reviews, be sure to remain professional and courteous at all times. This will show potential customers that you care about their experience and are willing to go the extra mile for them if needed – something which could really set you apart from competitors!
Additionally, don't forget that online reviews provide valuable insights into what works well for your business (and what needs improving) – use this information as much as possible going forward.
By staying on top of customer reviews and using them effectively, small businesses can leverage this powerful tool for increased visibility and improved brand recognition among current and future customers.
Claiming & Verifying Listings
Now that you've got your business listings up-to-date, it's time to start claiming and verifying them. This is a critical step in the Local Presence Management (LPM) process as it helps ensure that customers see accurate information about your business when searching online. It also makes sure that your business can be found on all the major directories like Google My Business or Yelp which will help with Search Engine Optimization (SEO).
Claiming and verifying your listings is easy, but it takes some time- ensure you have access to all of the necessary login details before getting started.
Once everything is set up properly, you'll have full control over how your company appears across multiple platforms – something which can give you an edge over competitors. Plus, having a good local presence shows potential customers that they can trust your brand and gives them more confidence when purchasing.
By issuing regular updates to both existing and new listings, businesses can further optimize their digital footprint while keeping customer interactions fresh.
So if you haven't already done so, now's the perfect time to get started!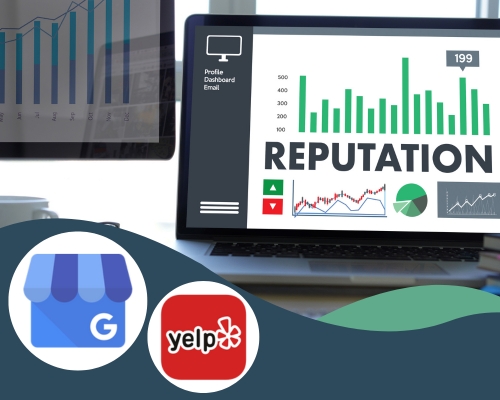 Maximizing Your Online Presence With Reputation Management
Canadians understand the importance of having a strong online presence. With smart local presence management and reputation management, businesses in Canada are able to maximize their growth potential. Reputation management is an essential part of maximizing your digital marketing services, as it helps you build trust with customers while showcasing positive reviews and ratings on search engine results pages. A good reputation can make all the difference when it comes to driving business growth.
To optimize your online presence, consider using review sites like Yelp or Google My Business listings- this will help create visibility for your brand across multiple platforms. Additionally, customer feedback surveys allow you to proactively address any areas that may need improvement.
| Benefits | Strategies | Resources |
| --- | --- | --- |
| Builds Trust | Review Sites | Survey Tools |
| Positive Reviews | Google My Business | Feedback |
| Visibility | Customer Feedback | Yelp |
| Increased Sales | Social Media Posts | Reviews |
Frequently Asked Questions
How Do I Know If Local Presence Management Is Right For My Business?
Are you considering local presence management for your business? It's an important decision that shouldn't be taken lightly.
With the right approach, it can put your company on the path to success in a new market. But how do you know if it's really the best option for you?
Understanding its potential benefits and drawbacks is key to making an informed decision about whether this strategy is right for your needs or not.
What Are The Costs Associated With Local Presence Management?
Do you have a business in Canada and are wondering what it would cost to get local presence management? Well, the answer isn't as straightforward as one might hope. It all depends on your individual needs – there's no one-size-fits-all solution here.
That being said, you should be aware of some common costs associated with local presence management before diving in head first. Typically, businesses can expect to pay for domain registration fees, hosting services, website design and development costs, marketing expenses, and more.
While these expenses can add up quickly, they're often necessary investments when trying to maximize your reach within a given market. At the end of the day, investing in local presence management is an investment worth making if done correctly – so don't skimp out!
How Long Does It Typically Take To See Results From Local Presence Management?
If you're looking to grow your business, local presence management may be the answer. But one question many entrepreneurs have is: how long does it typically take to see results?
The truth is that while every situation is different, most businesses can expect to start seeing improvements within a few months of investing in local presence management.
It's important to remember, though, that success doesn't happen overnight – so patience and consistency are key!
Are There Any Legal Considerations I Should Be Aware Of When Using Local Presence Management?
Are you thinking of using local presence management to boost your business?
Before taking the plunge, a few legal considerations might be wise to consider. After all, no one wants to get caught up in an unnecessary lawsuit!
When it comes to local presence management, check any applicable laws and regulations for the area or industry you're working with. It may sound tedious, but this step could save you from major headaches down the road.
Don't forget: being aware of potential risks is always better than wishing you'd taken precautions later on.
How Do I Keep Up With Changing Local Seo Algorithms And Trends?
Staying on top of changing local SEO algorithms and trends can seem daunting. But don't worry, with just a few simple steps you'll be able to keep up.
First off, make sure that your website is properly optimized for the latest local SEO algorithms. This means keeping an eye out for any new changes or updates from Google or other major search engines.
Additionally, it's important to stay on top of industry news and trends so that you're aware of what strategies are working best in your area.
Lastly, consider hiring an expert who understands the ins and outs of local SEO and can help guide you through any algorithm changes.
With these tips, you'll never have to worry about falling behind!
Conclusion
Local presence management can be a powerful tool for businesses looking to make an impact in Canada — and the results are often immediate. With its ability to drive traffic and sales, local presence management is essential for companies that want to stay ahead of the competition.
It's also fairly inexpensive compared with other marketing strategies and requires relatively little effort. In short, if you're looking for a cost-effective way to boost your business' visibility in Canada, look no further than local presence management!
By setting up a comprehensive strategy now, you'll have peace of mind knowing that your business is primed for success long into the future. So don't wait any longer – start optimizing today and experience the rewards tomorrow!