Creating facebook ad campaigns in 2022
Facebook can be an excellent source for generating leads for the business. We will go over some of the strategies on how to set ads up, talk about the managing side of this, how to be creative, target and how to succeed.
We hate to say it, but you are missing out on a tremendous opportunity if you are not yet utilizing Facebook ads, at least to some capacity.
Some people shy away from Facebook ads thinking that it is a complicated process, but we promise once you are up and rolling; it is a thing of beauty.
So if you have set your Facebook (now called Meta) Manager account up and are ready to generate some leads for potential sales, you are in the right place! If you are not yet ready to advertise and want to understand what Facebook Ads can accomplish, read our recent article called Facebook Ads for Beginners.
Let's look at the most critical parts of creating a Facebook ad, starting from the campaign!
Start by accessing ads manager.
It is the first step. If you are on the desktop, you can easily access the business manager's ads manager. Alternatively, you can use the Facebook ads manager mobile app if you are on your phone, but it isn't as intuitive or robust. On mobile, you will see three lines on the bottom right corner of your screen, which will be on the top left of the desktop version. Click on these to access the Business Manager.
Now let's get to the core of how to rockstar this the Canadian market: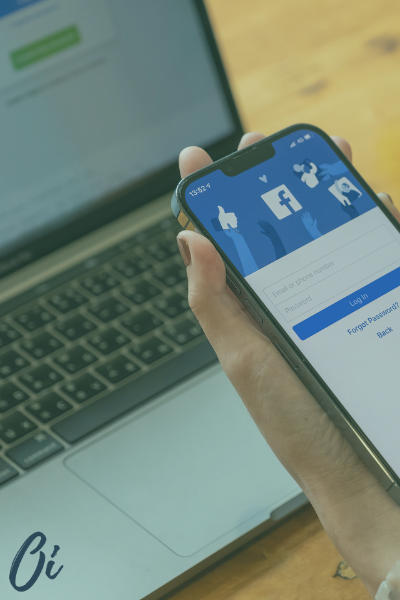 Creating a Facebook ads campaign.
On the app, you click the second from the left option at the bottom of the screen, select the account you want to run a campaign for then tap the "create new" button with a plus. For desktop, you will click the "+ Create" button. From this point forward, whether on desktop or mobile becomes irrelevant.
1. The campaign objective
You need to select your campaign objective. To create a suitable ideal for your business, it's essential that you first define the goals you want to achieve.

You have the options Post Engagement, Video Views, Website Traffic, Reach, Messages, Page Likes or Event Response. In this case, the safest would be "post engagement" objective. Likewise, if you want to drive traffic, click the "website traffic" objective. You should choose an objective that aligns with your advertising goals because Facebook will optimize the ads differently based on your goals.
2. Campaign name.
Your campaign will need a name. It makes it easier to have the movements organized, especially if you plan on running multiple campaigns.
What's more, this also makes it easier to analyze your campaigns' effectiveness.
3. Choose special ad categories.
Now it's time to make choices regarding the campaign as a whole.
Firstly you will need to select special ad categories. It allows you to choose which type your ad will fall under. While this step isn't a must, you must determine whether your ad campaign falls under a particular category.
Secondly, find out if you will need to run A/B testing. By running experiments, you can determine which areas of your ad campaigns are more practical to capitalize on.
Therefore, it is recommended to set up A/B testing to show you the most efficient way to run your campaign.
Finally, there is budget optimization. All you need to do is turn this feature on.
Facebook then determines the best way to allocate your budget for your various campaigns.
However, you can also decide the budget allocation and how your money will be distributed among different ad campaigns.
4. Speaking of budget
Setting a budget and bidding are two essential factors for Facebook ad campaigns.
You will start by selecting your type of budget. You have two options here daily or lifetime budget.
Also, select your budget amount. Finally, choose the start date and end date.
5. Audience targeting.
With Facebook ads, you have plenty of options to choose from on how you will target your audience.
Here you will choose between a saved audience or creating a new Facebook audience.
6. Set placement.
Here you choose where your ads will appear through the Facebooks network.
However, keep in mind that your advertisement's goal will significantly influence where your ads will appear.
For instance: Facebook ads feed, Facebook stories and search results.
7. Finally, creating the ad campaign
Once you have completed the above steps, you can finally make your Facebook ads.
Here you can choose your ad image and the copy – Note that these are essential elements of your ad, as they will catch the user's attention and speak of your value proposition a lot!
Final Thoughts.
While you might think creating the perfect ad is complicated, it is a straightforward process.
Facebook ads campaigns open your business to a global market and can help take your business to the next level.
Therefore, it is essential to understand the fundamentals of FB ads and apply them to your Canadian business!
As we mentioned, the ad image and copy are two fundamental aspects of your
Facebook ads, so move on to part two of this article series, where we will discuss just that!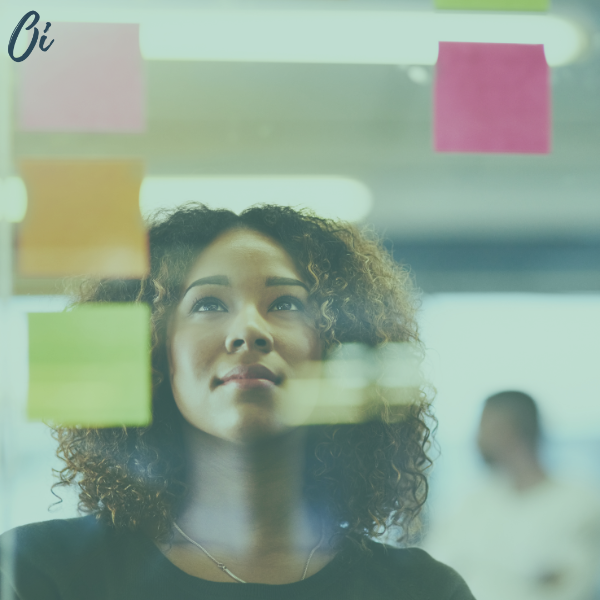 Facebook Ads-The Creative.
The Facebook ad creative refers to the advertisement as users see it in various digital spaces such as live streams, social media, websites, or apps.
The ad creative can be in the form of a video, image, gif, or any other format.
With this in mind, there are many different types of Facebook creatives, so you must test additional such throughout your campaign and determine which one works best!
Hint: Videos is fantastic.
The different Facebook ad creatives.
With Facebook creative, you have the option between video and display.
The main display includes:
● 300×250
● 336×280
● 728×90
● 300×600
● 320×100
The display you choose will depend on the type of experience you want to provide through the ad.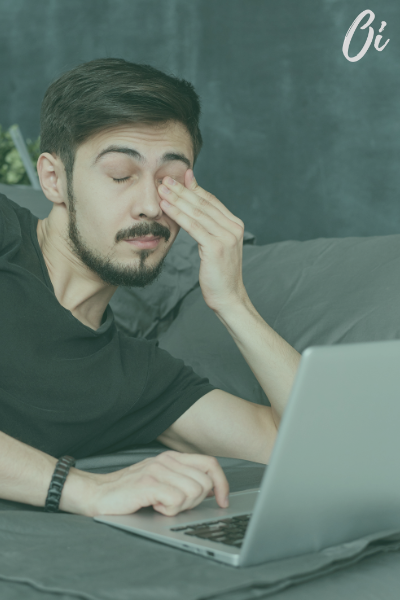 Refreshing creative content regularly.
When customers see an ad many times, its effectiveness will drop, as viewers will just glaze-over when they see it.
Its when creative fatigue may occur.
The strange thing with the Facebook ad creative is that the better and more effective they are, the more one needs to work to see it succeed. It is because more successful ads burn out faster as ad spending increases. It also means that marketers need to work even more to achieve the same results. (Yes, the law of diminishing returns applies here too.)
There is also the problem of breaking through the barriers of your creative comfort zone.
Many teams often get caught up with sticking to the same strategies because these have proven to work in the past.
It can cause creativity to get a bit boring.
How to step out of your the creative comfort zone.
Try regular ad campaign analysis to get out of your creative comfort zone. Then, conduct competitive research to find out how the ads are performing. Facebook Ad Library is a great tool to help you with this. Not only is this a great way to become more data-driven, but it will also help you come up with new ideas.
You can also hold competitions between different in-house teams or between an in-house and outhouse team.
The different teams can then compare performances.
The only downside is that it has to take a longer duration (i.e. more than a month for any data to be reliable.). Anything less and often, the data will fail.
Finally, you can also try outsourcing. It lets you gain access to world-class marketers.
Tips for creating the perfect ad creative.
So with the importance of your ad creative in mind, let's have a look at some actionable tips you can utilize in order to craft your perfect ad creative!
Note, however, that just because it looks good in your eyes and you like it doesn't necessarily mean it will be effective.
1. Start with a quality image
So with the importance of your ad creative in mind, let's look at some actionable tips you can utilize to craft your perfect ad creative!
Note, however, that just because it looks good in your eyes and you like it doesn't necessarily mean it will be effective. It takes a fraction of a second for our brains to process information from an image, but it takes far longer to read and interpret a text.
It is why creating a catchy image for your ad matters.
Here's a pro-tip: The kid part of our brains LOVES animated things and can grasp them very quickly. Try those!
2. Placing the ad
With Facebook, you can place the ad in front of the desktop news feed, the right-hand column, and the mobile news feed.
Identifying the creative or ad in the wrong place can impact the performance of your ad.
It is a matter of determining how your audience will respond and the best place to show the ad to them.
And this is best done by. You guessed it – Testing!
Data knows..
3. Limit the words
When it comes to the words around the image, keep it limited. People would focus on the picture instead of the copy (the text for the image).
That said, when it comes to the headline, ensure it states the product's benefits.
Final Word.
One of the best ways to create brand awareness, gain a decent following, and generate leads is via Facebook ads.
It is essential to test your ad creative and invest in creating the best Facebook ads that appeal to your target audience.
Think of your Facebook ad creative as the first part of your marketing funnel that will make it more or less likely for someone to land on your sales page.
The Facebook ad is your first sales pitch – It shouldn't reveal all your cards at once but show that you have aces up your sleeves that are up for grabs.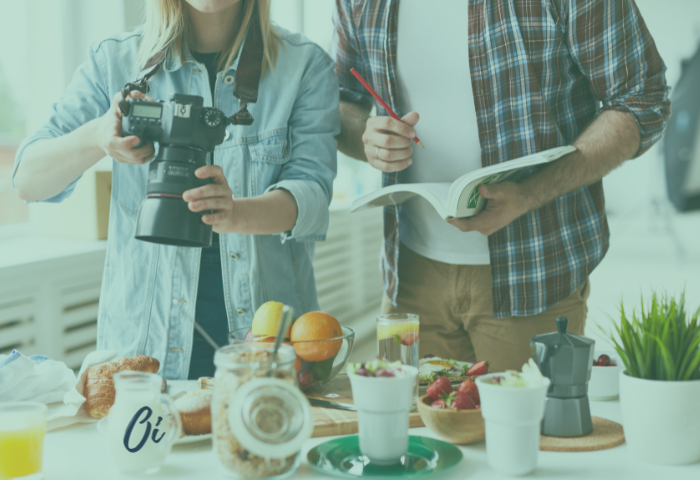 Facebook Ads—Targeting.
A good portion of the world's population uses Facebook. 2.89 billion users, to be more accurate.
With so many people in one place, it creates the perfect business opportunity.
It means that brands can reach out to potential customers on Facebook.
But there is a downside. In early 2019 Facebook changed its algorithm so that unique personal content received greater priority than brand public content.
Consequently, the reach of organic traffic was severely affected.
Brands have found it a good idea to pay for Facebook ads. But paying for ads doesn't mean business success.
For that, you will need to optimize your targeting and think of "paying for ads" as "investing in data" – Because that's what it is.
Now let's find out more about finding the right audience for your business – Think of this as finding the right customer avatar.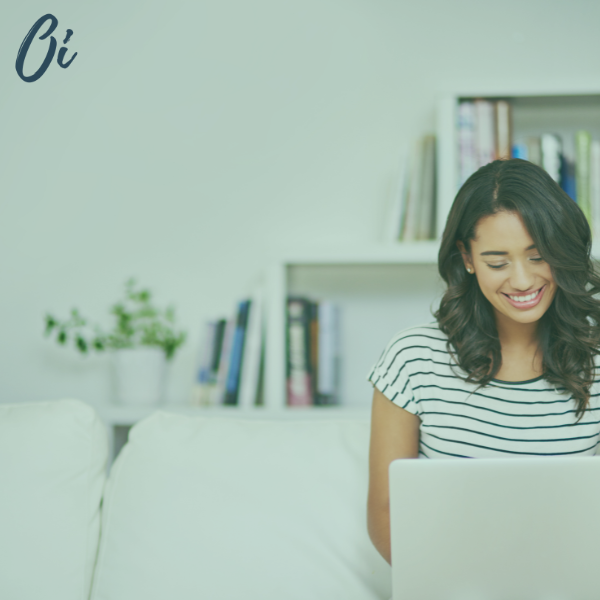 1. Define your demographic the right way
When creating a new Facebook ad campaign, you must select a demographic. The three main ones include location, age, and gender.
However, this doesn't mean you should go with the broad categories. Instead, you must appeal to a specific group.
For instance, just because people of different age groups can buy your product doesn't mean that you should create a generalized ad campaign.
We've seen this flop a few times, instead, appeal to a certain age bracket and geographical area, and in our next section, we talk about how to utilize Interests as well.
2. Define specific interest
To target your ads to a specific niche, you must start by defining their particular interest.
Remember what we said about creating a generalized ad? Well, with such ads, the click-through rate is much lower, which will eventually cause it to fail.
Avoid going with the demographics. For instance, even if you plan on selling your products to men, define a specific group's interest.
Ask yourself what type of interests a true fan would have. Then use this when creating your Facebook ad.
3. Locate people who are already interested
One of the many advantages of Facebook is that you can see customers interested in your type of product.
Sending an ad to these individuals may significantly increase the odds of conversions.
Go to your Facebook ads manager and locate the behaviours menu. A sub-menu also allows you to narrow your search based on purchase habits.
Up to 75% of customers will search for a product online before committing to buying it.
With this in mind, note that you have a week to convince the customers to buy your product.
Any longer than this, and they are likely not going to make a purchase.
4. Consider peoples income level
Imagine selling a product that is worth $5000 to a broke college student. It wouldn't work.
It is why you must target your ads based on income level.
Facebook lets you do this by going to the demographics section in your Facebook ads manager.
Here you can target your ads based on net worth, income, or Liquid Assets (unless the courts take this away from ol' Zuck).
While Facebook doesn't provide accurate information, it does decode people's net worth and income based on several secondary data sources, including spending habits.
The estimation is good enough to make the correct targeting. For example, sending ads on affordable products to lower-income groups and more expensive products to people with a higher income is far more effective than sending a generalized ad to everyone.
Final Thoughts.
Many more targeting options with Facebooks ads allow you to send tailored campaigns to the right people.
It increases the chances of getting engagement and significantly improves the odds of making conversions.