Municipal Elections Campaign Marketing in Canada
Throughout this article, we are going to go over some concepts of marketing for municipal election campaigns, something we have done for quite a few candidates, but only recently did we have the absolutely pleasure of working with two fierce City Council candidates. Both Rebecca Darnell and Carey Poitras decided to run independently, but split the costs of resources to best focus on their campaigns. This worked exceptionally well with signs, postcards, their website, setting up of social media accounts and tying everything together in a cohesive way.
We do not expect this to be the last you have heard of these two incredible women, as they will continue to be a staple of the Township and we can't imagine they will walk away from all future politics. To connect to either of them, reach out to them at their personal websites. To contact Rebecca Darnell, this is her lawfirm, DLG Group. If you'd like to learn more about Carey Poitras, this is her personal and political website.
Add a header to begin generating the table of contents
Website Design for Municipal Elections
Municipal elections in Canada occur every four years on the first Monday of October in Alberta, British Columbia, Manitoba, New Brunswick, Newfoundland and Labrador, Northwest Territories, Nova Scotia, Nunavut, Ontario, Prince Edward Island, Quebec, Saskatchewan and Yukon.
A campaign website is essential for any candidate in Canadian municipal elections. A well-designed website can help a candidate connect with voters, get their message out to the public and raise funds for their campaign. We would like to go over some of the rationale in the Rebecca and Carey campaign, as well as the thought-process that others should take in their future campaigns.
There are a few things to keep in mind when designing a website for a municipal election campaign, irrespective of the province:
1. The website should be designed with the target audience in mind. It should be easy to navigate and include relevant information for the voters.
2. The website should be accessible on all mobile phones and tablets.
3. The website should be updated regularly with fresh content during the campaign period.
4. The website should be safe and secure, with privacy policies protecting users' personal information.
5. The website should comply with all applicable laws and regulations regarding election campaigns in Canada.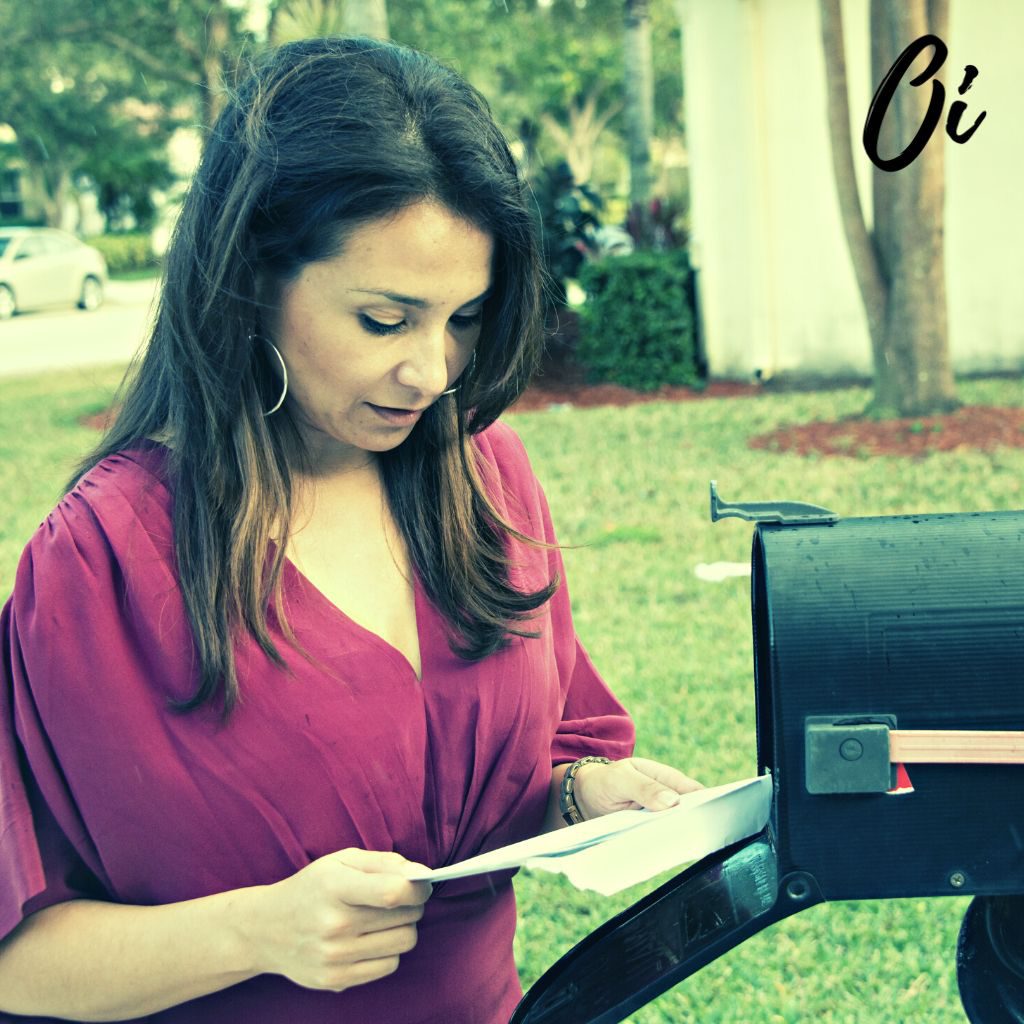 Direct Mail for reaching the right local audience
Since the early 2000s, postcard-sized direct mail (DM) has been increasingly used in Canadian municipal elections. A recent study of local races in British Columbia (BC) found that nearly 60% of all election campaign communications were sent through the mail and utilizing Canada Post has become so much easier their the addition of their Precision Targeter.
This trend is hardly surprising given DM's advantages over other marketing channels, such as door-to-door canvassing or lawn signs. For one, direct mail is significantly less expensive than these options, and it can target households in specific neighbourhoods that are likely to vote for a particular candidate.
In addition, Municipal Elections Canada postcards are a highly effective way to reach voters, with a response rate typically double or triple that of other types of campaigns. Moreover, direct mail provides an opportunity to include a personalized message from the candidate, which can be extremely valuable in building name recognition and support.
While there are many benefits to using direct mail in municipal elections, there are also some essential considerations to remember. First and foremost, ensuring that your campaign complies with all applicable laws and regulations is necessary including such messages "Authorized by: …" at the bottom of each postcard. Secondly, you will need to develop a comprehensive list of targeted households to maximize your DM campaign's effectiveness, assuming you aren't going with the Precision Targeter itself. Finally, it would be best if you considered working with a professional direct marketing company that specializes in Canadian municipal elections to design and implement your campaign; and yet we don't claim to be, we would love to help.
Lawn Signs for walking and driving traffic
Lawn signs are a common sight in any municipal election campaign in Canada. Local rules differ on where signs can be placed and how big they can be, but usually, lawn signs are placed on private property with the owner's permission.
There are no rules about what kind of message a lawn sign can carry, but most have the name of the candidate and what office they are running for (e.g. "John Smith for Mayor"). Some candidates also include a campaign slogan or website address.
Lawn signs are an important way to get your name and face out there, especially in larger cities where many candidates are running for office. They can also be a great way to show community support for your campaign.
Facebook Political Ads and the new rules
It's election season in Canada! Candidates for municipal offices across the country are working hard to get their message out to potential voters. With more and more people using Facebook as their primary news source, it's no surprise that political ads have started appearing in people's News Feeds.
In the past, political ads on Facebook have been less regulated than other forms of advertising, but that is changing. In June 2018, Facebook announced they would institute new rules for political ads in Canada. All advertisers will now be required to complete an authorization process to run political ads on the platform.
The new rules will also require advertisers to include a "Paid for by" disclaimer on all political ads, similar to those needed for TV, radio, and print ads. Facebook has said they will use a combination of human reviewers and artificial intelligence to enforce these new rules. The steps are fairly straightforward. You fill out the personal verification information, wait 24-48 hours, then write your disclaimer, ensuring it adheres to the political requirements. Now becomes the onerous process of learning all of the rules for each social media network, but Facebook is the more rigorous.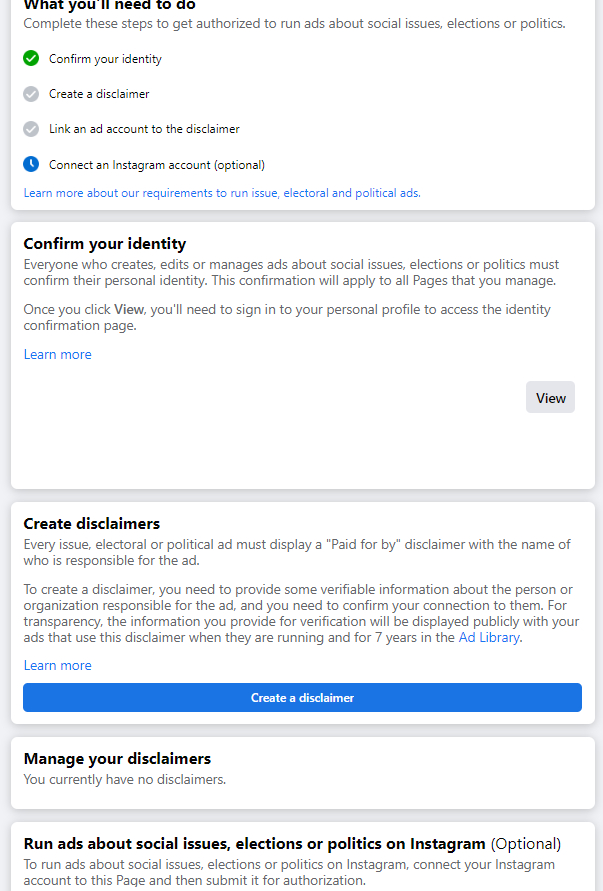 With these changes, it's clear that Facebook is taking steps to address concerns about the impact of social media on democracy. These changes may make it more difficult for some candidates to get their messages out on Facebook. Still, they will ultimately help to ensure that Canadian elections are fair and transparent.
Door to Door Canvassing to get some face-to-face
Door-to-door canvassing is a vital part of any municipal election campaign in Canada. Candidates for city council and mayor knock on their ward or municipality doors to talk to voters about the issues that matter to them.
Canvassing is a crucial way to build name recognition and support for a candidate. It also helps candidates connect with voters personally, which can be essential in close elections.
Door-to-door canvassing can be challenging, especially in large municipalities. Candidates need to be prepared to talk to a wide variety of people, from those who are passionate about local politics to those who know very little about the issues at stake.
Candidates must also be aware of the rules around campaigning in Canadian municipalities. Some cities have rules about where and when candidates can canvas, so it's important to check with your local city hall before you start knocking on doors.
Fundraising to keep a campaign going
Fundraising for municipal elections in Canada happens through donations from individuals, corporations, and unions. Cities like Vancouver, Surrey, and Burnaby in British Columbia have different rules regarding campaign marketing. To better learn about political contributions and ensure the information is current, checkg out this article listed as Making a Political Contribution.
Mayoral and city council candidates also use different methods to solicit donations. In some cases, donors ask to contribute through a candidate's website, while others may ask to write a cheque directly to the campaign.
Individuals interested in donating to a specific candidate or municipality can usually find contact information on the candidate or municipality's website.
Social Media Content on all social platforms
As we've seen in BC, social media can be a powerful tool in municipal elections. Platforms like Instagram, Facebook, Twitter, and LinkedIn provide a way for candidates to connect with voters where they are spending more and more of their time.
But what kind of social media content should candidates share in the lead-up to election day?
Here are some ideas:
Posts about your platform or critical issues you're campaigning on
Photos or videos from events or door-knocking sessions
Stories about why you're running for office
Updates on your campaign progress
Q&As with voters (local Facebook Groups are incredible for this)
No matter what content you share, staying positive and focusing on the issues that matter most to your constituents is essential. After all, you want them to remember your name come election day!