startup business basics in Canada.
Earning money has always topped our bucket list ever since we found out how rich the tooth fairy was.
Hitting the teenage years, we usually dream of a solid 9-5 job that pays the bills and vacay fees. However, as we get older, we get goals bigger than working a 9-5 – we dream of becoming our own CEOs and swimming in a vault of coins (ala Scrooge McDuck)
Whether it's starting up a law firm, having a movie studio similar to Tyler Perry's, or being a make-up mogul like Kylie Jenner, nothing beats controlling your own 9-5.
However, with tons of motivational quotes on the internet selling you unrealistic startup quotes, it's easy to fall into the trap and think, "oh well, I only need to wake up as early as 5 am, and my business will do fine".
The truth however is that a startup goes beyond waking up earlier than a rooster.
What Is A Startup Fundamental.
A startup is a business, project, or company at an infancy stage undertaken by an entrepreneur to develop tremendous financial growth.
Fundamentals of a startup are the framework for a successful business or company. Startup fundamentals are like guardian angels that guide you through managing the risk of starting up and succeeding in the long run.
Major Startup Fundamentals.
Before you even think of starting a business, you need to get through the basics first!
In essence, the fundamentals of a start up are as follows:
Identifying the problem
Identifying the solution
Finding your target market
Monetizing your business model
Though those are the 4 main factors to consider, however, there are many more things, such as setting realistic expectations, building up a team of professionals, etc.
So let's discuss these aspects, starting from the most important ones.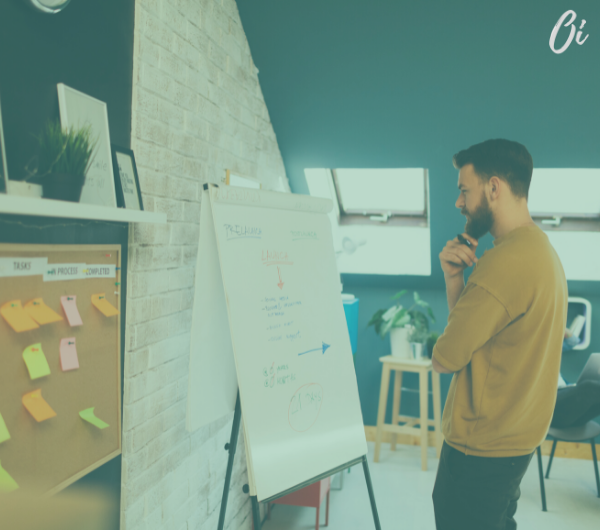 Identifying The Problem.
We buy what we need. We buy candies and toys for kids to stop crying. We buy what provides a solution to our problem.
Before diving into a business startup, knowing what the world needs, helps in creating a successful business and brand.
You don't design a rocketship for an urban area that only needs a sustainable tap water system.
That is to say that all you need to do is find the problem and tweak your startup as the solution.
Provide The Solution.
There are solutions all over the world. Nonetheless, what matters is the potential of your business to provide the best alternative.
An instance will be business software tools.
It can get tough handling a business.
However, the invention of software tools as virtual assistants for businesses solved the complexity of handling a business.
Now, there are software tools that handle email services, hiring of staff, and tons more. A startup project or company does not only revolve about putting your product or services out there. It has to offer a solution that snags the market's attention.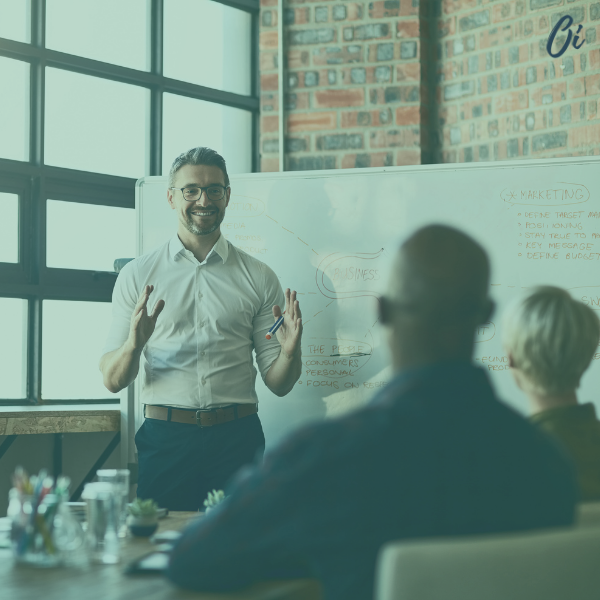 Find Your Target Market.
Buyers are like major shareholders in any sales industry as they constitute 90% of a successful sale.
For instance, Apple recently released another iPhone model. It might seem extreme, but the corporation knows its target market exists, thus constantly popping out newer versions.
Having a target market is integral for a startup, especially if your funds aren't enough, as having a large market can attract investors to provide you with your project funding.
Finding your target market guides you through creating a unique and better product or service compared to hundreds of similar products.
How do you find your target market?
Analyze Your Customers.
Analyzing who buys your product (or service) determines your target market.
However, if your startup hasn't started generating sales, you can analyze your competitors' customers.
Find your target market by evaluating customers through surveys. These surveys could entail points like:
• What is the age of the customers?
• What are their interests?
• What do they buy the most from you?
Evaluate Your Competitors.
As an entrepreneur, you can get insight into making your product more valuable by assessing your competitors.
How do they market their product, who are their customers, and what do they buy the most?
These evaluations will guide you through making your startup a better alternative than the current one in the market.
Pay Attention To The Market Trend.
Although people mostly buy what they need, it's also likely they'll buy what's on-trend.
This means that you should conduct market research to find out what products or services are snagging customers.
Look at the trend surrounding products similar to yours, then hone in on those products and create a bigger trend out of yours.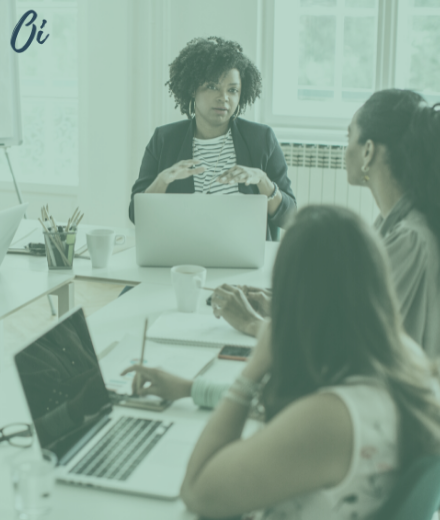 Use Demographics and Psychographics Factors.
Demographics and Psychographics factors are great ways to find your target market.
Using demographics, hone in on factors like;
• Age
• Location
• Gender
• Education level
• Income level
• Ethnic background
Psychographic factors include;
• Lifestyle
• Attitude
• Values
• Hobbies
• Personality
Using these factors gives you an idea of how your startup will add value to the target's lifestyle.
What media do they use to source information? For instance, if your startup is a kid-based business, these factors will help you determine what medium to reach kids and how.
Monetize Your Startup.
Monetizing your product is a pivotal startup principle, unless your idea is to create a business or company that dabbles in freebies, because in that case, we'll take one.
However, monetization can be complex, perhaps you've got the first three principles handy, but there are zero sales. Monetizing is a vital moment that determines if the business is moving well enough to cover expenses without the funds from investors trickling in.
For instance, Amazon thrives on marketing to generate great sales, and if it cuts down on its marketing strategy, it won't affect their revenues as their products/services are one of the best. However, if companies like Uber cut down their marketing strategy, it can result in competitors like Lyft or other ride companies snagging away their customers.
Hence, learning how to squeeze money from your startup is a fundamental entrepreneurial skill.
In addition to the above-mentioned startup essentials, there are other important things to keep in mind, so let's have a look at those!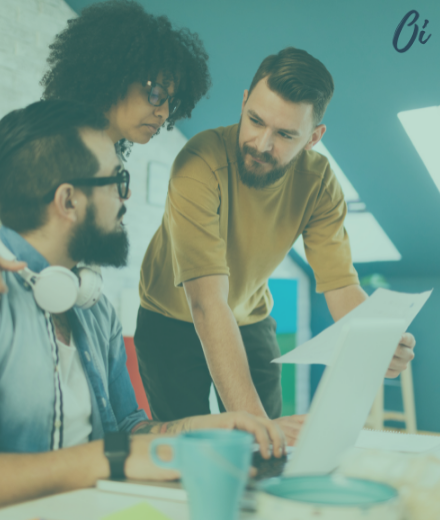 Have Realistic Expectations.
As an entrepreneur, planning a startup can be exciting, especially at the initial stage; after all, you are your own boss. While optimism is needed in a business, it shouldn't lead you to set unrealistic expectations, especially getting caught up in the hype that social media creates around a business or company.
Setting realistic expectations helps you properly manage your startup finances, especially with the risk of having a start-up in the first place!
Considering the earlier mentioned startup principles will guide you through setting reasonable expectations. What number of consumers are you targeting for a start? How many sales are you expecting? These are crucial questions that help in creating an authentic startup.
Nevertheless, don't forget to aim a bit higher, just so you can perform better!
Close Your Circle With Professionals.
Entrepreneurs must know how to surround themselves with professionals who will support them correctly in a startup. Very few entrepreneurs have all the skills necessary to create and manage their business, especially at the start.
Building a startup requires many skills: management (mostly the project side), human resources, business law, taxation, financial management, accounting, communication, and sales.
Although you might have perfectly mastered these skills, the support of one or more people will benefit you immensely.
This support system can provide more ideas for your startup and guide you through its success.
Formulate An Ideal Startup Plan.
Formulating a plan based on the goals you have for your startup is essential. However, many entrepreneurs neglect this step and dive straight into their startup ideas.
A startup without a plan is like driving a car without an engine – You can't!
Regardless of your startup idea, whether it's a business or a company, a planned approach is essential to build a startup successfully.
An ideal startup plan provides you with a structure and an action plan. It entails what the project consists of and the guide to starting it.
Your business plan should reflect things like:
• The value of your project compared to that of your competitors
• How you plan to captivate your target customers attention to your product
• Who provides all the skills necessary for the operation of your activity? You or a business partner?
The business plan will also provide concrete financial answers to the following questions:
• Is the forecast profitability satisfactory?
• Will I be able to pay myself when the financial operation is stable?
• Do I have sufficient financial means to launch my project under the conditions planned?
The business plan provides detailed answers and guides to these questions. Whereas an entrepreneur without a business plan risks having a bad surprise, formulating one helps you manage your risk and increases your chance of succeeding in your startup.
Keep In Mind Your Financial Capacity.
In entrepreneurship, you have to know how to deal with your financial capacities. Coming up with project ideas is relatively simple on its own. However you need to have the financial means to achieve your ambitions. In addition to the skills necessary to carry out the project, it is also vital to have adequate financial means to sustain your startup.
Unless you have a massive inheritance, you can source funds from a government loan, venture capitalist or bank loans.
Many startups do not see the light of day and end in bankruptcy due to their financial fragility (but not you, of course). Thus, to be successful, you must embark on a project in line within your financial means and keep some savings to prevent difficulties that might be faced later on.
Persevere In Your Efforts.
In its first months, the company is still in an infancy stage and needs time; thus, a strategic mistake can lead to bankruptcy.
It is common to observe promising projects encountering great difficulties following bad decisions.
When the first months of business go well, we no longer pay attention to expenses; we no longer invest the same energy as we did whilst launching it.
However, the trend can quickly reverse, to your disadvantage, and difficulties arise very quickly.
Hence, an essential principle for entrepreneurs is to remain vigilant even if the business's startup is promising, the cash flow is doing well, and customers perceive the business as an ideal solution to their needs.
Choose A Location.
When building a startup, it's easy for us to focus on the product or services alone.
However, defining the location to serve customers of your product is fundamental.
You have to decide if you want to conduct your business online, in an office, a store or a home garage, like Microsoft founder Bill Gates.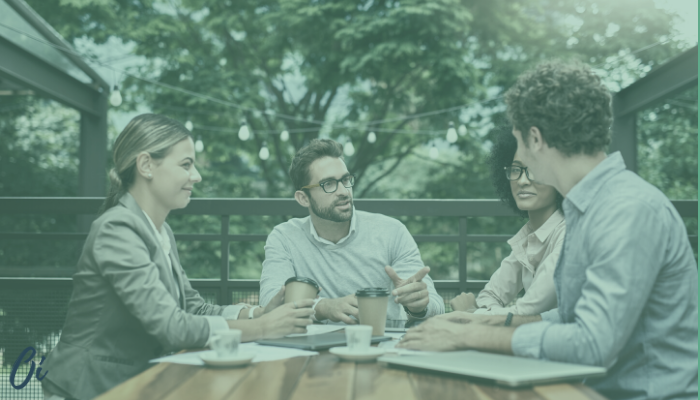 Know How And When To Delegate Or Recruit a Team.
Delegating parts of your project to a team may not be a problem at the infancy stage of your business or company, as there's enough time to manage everything without it being detrimental to the company.
However, when the progress in your startup picks up, recruiting a team to handle some tasks becomes necessary.
As an entrepreneur knowing how to build a competent team helps you set the bar for a successful startup.
Going solo and managing your project affairs alone can negatively affect its development as you'll have to devote time to carry out tasks that do not create any value for your business, or that you don't have any specialization in.
When the development of your project is no longer feasible to manage on your own, recruiting a team to handle some tasks takes off constraints on the startup.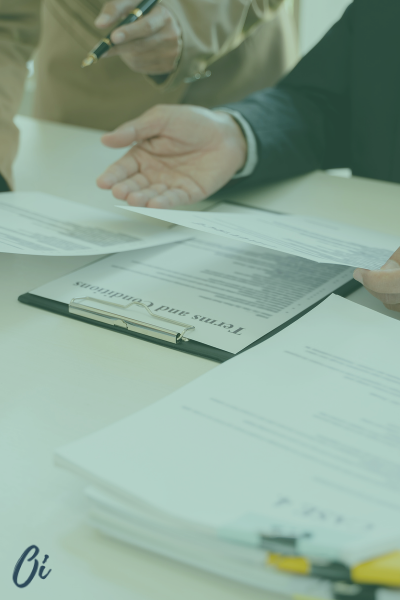 Legality.
If you plan on having a company or a large business, legal structures need to be on your startup bucket list. These legal structures could range from a partnership to a sole proprietorship.
A sole proprietorship is suited for a business run solely by the founder.
A partnership is a legal entity suited if you are in a joint ownership with someone else. Nonetheless, to avoid personal disability, registering your startup as a Limited Liability Company (LLC) is ideal.
An LLC is a hybrid entity of a partnership, sole proprietorship, and other legal entities. It protects startups registered under it from being personally hassled for payment of debts or other liabilities.
Conclusion.
We've all had a bright business idea at one point or another and that's okay!
However, if you really want to make this idea successful, you need to focus on the fundamentals.
And then… build an empire on top of that! Contact us for any consulting questions or protips to get started.